Dear all former eclecticube customers! We are officially closed from this date on as we no longer have the time to keep this site up. Thank you so much for allyour support!
However, we do have some items available! Mail us if you see any items you're interested in!
All items will be on further markdown price!! That will be
nothing more than Rm25
except for the faux satin dress and girl's best friend and bejeweled dress
for every item!!
Available items!
Versatile bejeweled dress ( RM 35)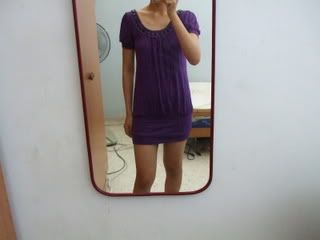 Purple left
Frilly workdress
(RM 25) only size S left for both colours!
Black with light brown frills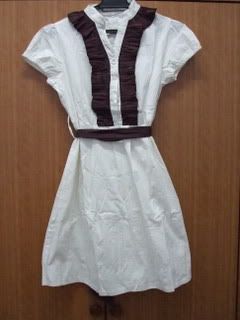 White with brown frills
silky halter top
( RM 25)
White
You must be wondering about the price of this top. It's actually made of quite expensive material. (Smooth and silky kind, this top also hard to crease. )
What's best? It's adjustable! Hence, it can fit girls of all sizes. Just fiddle with the strap to adjust it according to your size :) This top can definitely be worn to work because of the material ;) Classy and elegant.
SHort sleeved kimono top. (RM 25)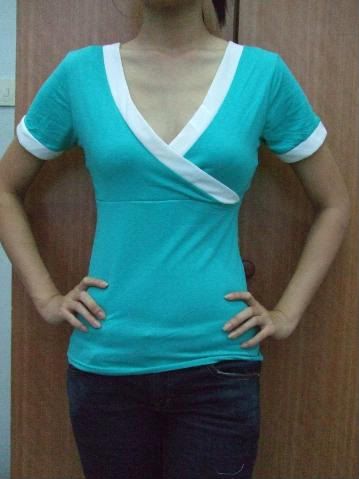 Sequinned halter top (RM 20)
Good for clubbing or some fun casuals!
You can also wear it this way:
White top comes free :)
Formal top Rm 25
Colour: White and dark blue
Sizes: tagged S (fits up to small L) and tagged M(fits up to size XL)
Material: Polyester + cotton (High quality fabric catered for formal wears)
Stripey collared casual dress (Rm 25)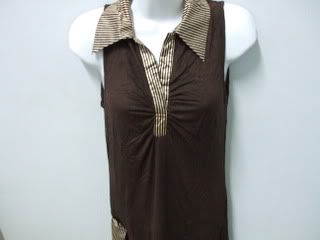 Fits S-M
Black, brown and red
Item 1: Forever 21 inspired summer dress (RM 25)
The name speaks for itself for this pretty dress. Good for strolling on a beach, beach parties, semi formal wear and even for casual wear! A pretty versatile piece if you ask us.
Waist belt (RM 16)
Girls' best friend (RM 40)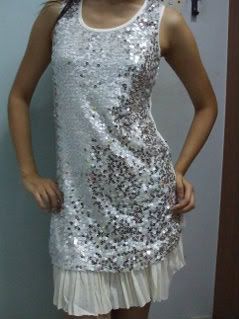 Only managed to restock white colour and that's also in very limited pieces. We were lucky because the suppliers had an extra few so we grabbed the last few ones from them! :D
Gold metallic tights ( Rm 18)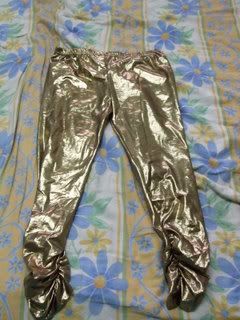 Glossy halter top ( Rm 25)
This halter top is
imported from Korea
! Material has a smooth satin feel. In reality, the material is glossier(Looks luscious and glossy, just like a lip gloss :) This top has an adjustable strap! So don't worry if you have bigger arms. This top fits XS to XL sized girls. It has a "band" at the bottom of the top so that it wont look baggy and stays firmly at your thighs. This top is suitable for semi-formal and formal functions too! :)
Flora flora tube top(before RM 30
NOW RM 25
!
)
Pink
Funky tube top (Before Rm 30
now RM 25!
)
Comes in blue red and black.
All the tees below are only
RM 5!!!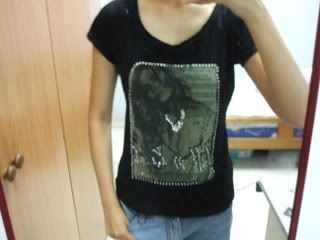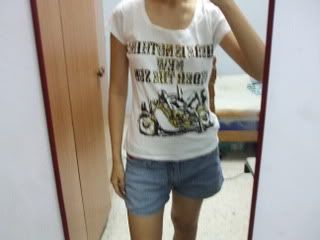 Front (white)
back
Black
Dancing jewels Rm 25
Candy strips bubble dress (RM 25) MUST BUY ITEM!
Shocking Pink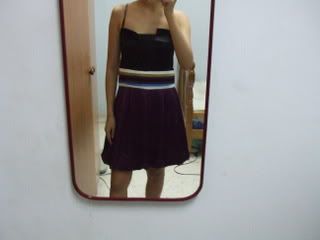 Amethyst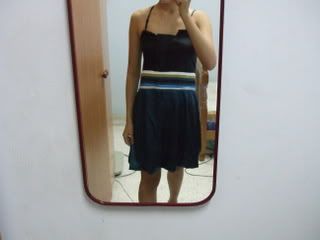 Teal blue
Lol. This dress is made of satin! Where can you get satin dresses for RM 35? The colours are vibrant as well :D The dresses are tagged as sizes M and L but we found that that cutting's smaller than usual. Hence, Size M could fit size XS/S and Size L can only fit XS/S/M girls.
This dress cant fit size L at all :( Straps are detachable BUT the straps have very cute diamantes ;)
Brown ruffles dress ( RM 25) MUST BUY ITEM!
Dark brown
Faux satin dress ( RM 40)
We had to call it faux satin because the material isnt satin but it's texture is like one. :P Very smooth piece and it comes in such a unique colour. Trust us, with this colour and material, you will not come across with such an excellent price! Even the sash is satin!
Fits best for L and XL women. For smaller sized women, you can fit into this nicely if you have bigger arms due to big arm cutting.
If you see anything interested please mail us!
Our mail: eclecticube@hotmail.com
Thanks again for our customers support! <3